Special Patterns can offer the following:
CNC machining
Prototype patterns
Prototype tooling
Dimension checks & reports
Metal fabrication
CAD drafting & modelling
Look at/prototype models
Master models & patterns
Digital scanning to create 3d data models
Production & short run tooling
Checking fixtures
Casting patterns & moulds
Composite mould tooling
Urethane tooling
Vacuum form tooling
Roto mould tooling
Tooling aids & assembly jigs
Aluminium, cast iron & composite tooling
Project management
Production machining
OE part manufacture
Casting or ferrous and non ferrous metals
Roto moulded parts
Composite parts
Vacuum formed parts
Surface treatments
Applied finishes
Special Patterns are able to offer to its customers a complete project management service which goes beyond pattern making to the production of the customers parts, delivered to the customer ready for assembly or to retail outlets.
Special Patterns can coordinate the programming, casting/moulding, machining, finishing and delivery to the customer ready for them to assemble.
We can provide documentation for traceability of the product, including material analysis and heat treatment certificates for castings, inspection reports of finished products and any customer requested documentation.
With these services we offer design advice on the best methods for the production of the customers product and ongoing assistance to the customer.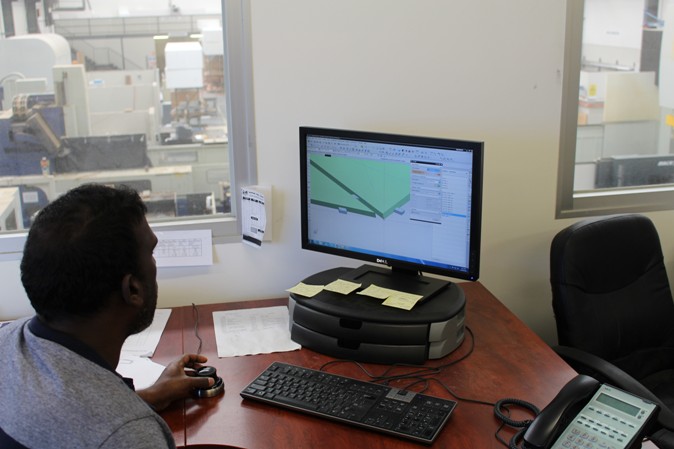 Leading-edge Technology To Shape Your Future
We run Unigraphics NX8, Catia V5 and Machining Strategist software to perform all of our surfacing, design, drawing and cutter path needs.
For verification inspection and reverse engineering we use Power Inspect combined with our Faro Arm.
For 3D files, we can read from: Catia V5, NX5 part files, Para solid, IGES, STP & STL files. For 2D files, we can read from: .dwg (AutoCAD) & .dxf files.
Our CNC machining centres are directly linked with our network of computers to download a variety of cutter paths produced in house including roughing, pocket milling, 2D/3D surface milling, 2D/3D profiling, drilling, tapping and scribing.
Seamless Modeling Paste system (pictured)
Huntsman Advanced Materials developed Seamless Modeling Paste (SMP) for making plugs and patterns and models and is used in the automotive, aerospace, marine and other industries.
This technology produces strong, lightweight models which are often more stable then those made from traditional materials such as timber.
Designed for one-step application, there is no time lost in the plug building process through multiple processes.